Welcome to Healthcare Update eNewsletters
(Get your Free Subscription Now)
ADVERTISING/MEDIA OPPORTUNITIES
Take advantage of the great advertising opportunities offered through the targeted delivery of the Healthcare eNewsletters - Click Here

The Healthcare Update eNewsletters are issued on a bi-monthly or monthly basis (depending on the topic). Each eNewsletter is distributed to a highly selective list of individuals specifically interested in readmissions, care coordination, bundled payments, Medicare-Medicaid, patient safety, pay-for-performandce, accountable care, and related issues.

For more info on each eNewsletter and complete Media Kits, Click Here

FREE PUBLICATIONS
Bundled Payment Update eNewsletter
MACRA MIPS/APM Update eNewsletter
Pay for Performance Update eNewsletter
RECENTLY FEATURED STORY
From June 17, 2019
Pay for Performance Update eNewsletter #123
Seema Verma Envisions a US Health System that Shares Data, Is Truly Value-Based
Creating a healthcare system that prioritizes a well-informed consumer and rewards improvements in quality requires overhauling the current system. Through a series of programs and initiatives, CMS, under Administrator Seema Verma's leadership, is trying to fix some of the issues that plague the current US health system and make accessing care challenging for patients. "Our current healthcare system is complex, opaque, and difficult to navigate for patients," Verma told The American Journal of Managed Care® in written responses. "Empowering patients starts with giving them better access to their own personal health data." Data sharing is one area where CMS is making strides. The US healthcare system has done a notoriously poor job of making data in electronic health records (EHRs) usable and easy to share.1-4 Under Verma, CMS launched the Medicare Blue Button 2.0 program and overhauled the CMS EHR Incentive Programs. CMS also recently hired a chief healthcare informatics officer, who will help drive health information technology and data sharing, Verma wrote in a blog post when the role was first announced. These changes are being implemented to create an easier system for patients to navigate, with data that flow seamlessly between patients and providers. In the past, Verma has recounted her own personal experience with the health system when her husband went into cardiac arrest during a layover at an airport. After going through numerous tests, getting a diagnosis, and receiving care, she and her husband had trouble getting the documentation so he could continue receiving care closer to home. Verma noted that patients should be able to access their own health information as easily as they access financial information through mobile banking. Creating a system that allows for this sort of access and the ability to share data will mean not only that patients can be better engaged in their healthcare, but also that providers can deliver more coordinated care without ordering repeat tests, and researchers can access more robust data, which will lead to more personalized healthcare. (American Journal of Managed Care, May 31, 2019)
RECENTLY FEATURED RESOURCE

From June 26, 2019
Bundled Payment Update eNewsletter #124
Providers Are Ready to Shoulder More Downside Risk, Survey Shows
This study by Navigant and HFMA asked 170 hospital and health system finance executives their thoughts and ambitions around risk assumption and found that 72 percent of executives both believe their organizations have the capabilities to support increased risk and plan to take on additional risk in the next one to three years. Click on the above link to see the MedCity News summary of this study.
Click on image to launch an infographic from the study.
(Navigant/hfma, June 2019)
This site complies with the HONcode standard for trustworthy health information:
verify here.
MONTHLY NEWSLETTERS
ALSO AVAILABLE
FEATURED THIS MONTH:
AMGA Survey Shows Increased Reliance on Risk-Based Revenue
Change Report Emphasizes Patient Engagement
---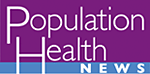 FEATURED THIS MONTH:
What Keeps Me Up at Night - The Uphill Climb to Addressing Alzheimer's Disease
Providing a Critical Roadmap to Bridge the Gap Between Medicine and Public Health
---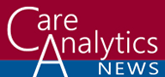 FEATURED THIS MONTH:
HCEG, Change See Organizations 'Take Strides' into Digital Future
Anthem Touts Value of SDOH-Enhanced Benefits
---
FEATURED THIS MONTH:
Hospital Readmissions of All Ages, Insurance Types Identifies High Risk Groups
Activity matters: How Fitbit Can Help us Understand Cancer Surgery Recovery
---
FEATURED THIS MONTH:
Special Report: Examining the Value of Telehealth:
AHIP Lauds CMS Moves to Expand Access