Welcome to Healthcare Update eNewsletters
(Get your Free Subscription Now)
ADVERTISING/MEDIA OPPORTUNITIES
Take advantage of the great advertising opportunities offered through the targeted delivery of the Healthcare eNewsletters - Click Here

The Healthcare Update eNewsletters are issued on a bi-monthly or monthly basis (depending on the topic). Each eNewsletter is distributed to a highly selective list of individuals specifically interested in readmissions, care coordination, bundled payments, Medicare-Medicaid, patient safety, pay-for-performandce, accountable care, and related issues.

For more info on each eNewsletter and complete Media Kits, Click Here

FREE PUBLICATIONS
Bundled Payment Update eNewsletter
MACRA MIPS/APM Update eNewsletter
Pay for Performance Update eNewsletter
RECENTLY FEATURED STORY
From May 8, 2018
MACRA MIPs/APM Update eNewsletter #24
Will MACRA Improve Physician Reimbursement?
Gail R. Wilensky, Ph.D tracing the journey from Resource based relative value scale (RBRVS) and Sustainable growth rate formula (SGR) to current MIPS portion of MACRA. She concludes with, "The proliferation of quality measures is imposing substantial burdens on clinicians, and many of these measures are regarded as poor proxies for quality or as not reflecting what is important to patients. CMS could work with representatives of private payer organizations, clinicians, and consumers to develop a small set of metrics that better reflect outcomes and that matter to patients. All payers could then be encouraged to use this reduced set of metrics. Practicing physicians need make their views about the MIPS and its alternatives known to their representative medical groups and, if necessary, to their representatives in Congress as well. In the past, practicing clinicians have been woefully bad at making their voices heard. Now is a good time for that to change. (New England Journal of Medicine, April 11, 2018)


This site complies with the HONcode standard for trustworthy health information:
verify here.
MONTHLY NEWSLETTERS
ALSO AVAILABLE
FEATURED THIS MONTH:
Preparing for Success in ACO or CIN Consolidation
Health Value Management: The New Payer World
---
FEATURED THIS MONTH:
Using Medical Homes To Combat Infant And Maternal Mortality
Do Pharmacists Run Better Medical Homes Than Nurses?
---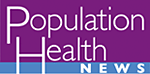 FEATURED THIS MONTH:
Importance of Well-being, Mental Health Are Catching on -- and for Good Reason
Mobile Health Tools Could Stretch Critical Resources
---
FEATURED THIS MONTH:
Product and Service Providers Take the Stage for 8th Annual Vendor Issue
Predictive Analytics Industry Vendor Company Profiles
---
FEATURED THIS MONTH:
Cooperative Arrangements to Reduce Readmissions
The Regulations and Finances Behind Readmissions
---
The semi-monthly newsletter for professionals interested in value-based payment and the transformation of healthcare reimbursement....