Welcome to Healthcare Update eNewsletters
(Get your Free Subscription Now)
ADVERTISING/MEDIA OPPORTUNITIES
Take advantage of the great advertising opportunities offered through the targeted delivery of the Healthcare eNewsletters - Click Here

The Healthcare Update eNewsletters are issued on a bi-monthly or monthly basis (depending on the topic). Each eNewsletter is distributed to a highly selective list of individuals specifically interested in readmissions, care coordination, bundled payments, Medicare-Medicaid, patient safety, pay-for-performandce, accountable care, and related issues.

For more info on each eNewsletter and complete Media Kits, Click Here

FREE PUBLICATIONS
Bundled Payment Update eNewsletter
MACRA MIPS/APM Update eNewsletter
Pay for Performance Update eNewsletter
RECENTLY FEATURED STORY
From March 26, 2020
Bundled Payment Update eNewsletter #133
Third of Execs Don't Think Value-Based Payment Will Usurp FFS
Value-based payment adoption has steadily increased, but a third of healthcare executives in a new survey do not believe the alternative payment mechanism will usurp fee-for-service. Fee-for-service mindset and model are too entrenched for value-based payment to take off in the near future., the C-suite executives from hospitals, health systems, and physician groups said in the survey conducted by Sage Growth Partners for DataGen. Other reasons why value-based payment is unlikely to replace fee-for-service included:
Clinical staff resistance to value-based payment
Low incentives
Lack of resources and knowledge to assume risk
Volatility of the healthcare industry, especially in the face of change
Aligning businesses with value-based payment will require a hefty lift from provider organizations. These organizations must not only have the budget -- which was the number one reason why some providers are not investing in value-based payment -- but also the right culture, vendor partners, staff, and leadership, the survey of over 100 executives found. Additionally, many healthcare organizations are not seeing the financial benefit of participating in value-based payment models. The majority of respondents said quality is improving under the models, but only 45 percent said financials had improved moderately or significantly. (RevCycle Intelligence, March 11, 2020)
RECENTLY FEATURED VIDEO

From April 30, 2020
MACRA MIPS/APM Update eNewsletter #52
The Challenges and Opportunities for Hospitals and Health Systems in Moving to Value-based Care

Lori Morgan, MBA
President and Chief Executive Officer, Huntington Hospital; President, Legacy Emanuel Medical Center, Pasadena, CA
RECENTLY FEATURED RESOURCE

From April 16, 2020
Pay for Performance Update eNewsletter #134
Measuring the Value of Care Management: Five Tools to Show Impact
When care management programs fail, it's rarely because they're ineffective. Most likely, it's because health systems don't have an accurate way to measure care management's success and, therefore, don't fully understand (or communicate) its impact on outcomes improvement or cost savings. For care management programs to be successful and demonstrate their value around critical metrics, such as readmissions, health systems need effective technologies and tools that leverage data to give leaders visibility into care management's processes (e.g., how it identifies high-risk and rising-risk patients and assigns them appropriately to care managers) and overall impact. This article explains the challenges health systems encounter when it comes to demonstrating and understanding the measurable value of their care management programs, and how analytics-driven applications can help prove care management's positive impact on outcomes.

This article concludes with the summary Power Point found below.
(HealthCatalyst, April 12, 2020)
This site complies with the HONcode standard for trustworthy health information:
verify here.
MONTHLY NEWSLETTERS
ALSO AVAILABLE
FEATURED THIS MONTH:
Harvard Medical School Study: BCBSMA's AQC 'Slowed Spending, Improved Care'
Social Determinants of Health: AmeriHealth Caritas
---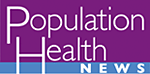 FEATURED THIS MONTH:
The City Health Dashboard: A National Resource for Population Health Improvement
A Bias for Unbiased Artificial Intelligence in Healthcare
---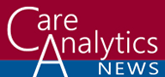 FEATURED THIS MONTH:
Analytics Innovation
Market Reports: Report Examines Global Referral Management Market; US Healthcare Cybersecurity Market to Reach $8.70 Billion by 2023
---
FEATURED THIS MONTH:
How Can Artificial Intelligence and Machine Learning Radically Transform Readmissions?
An Effort to Stop the Revolving Door for Hospital Patients may be Spinning its Wheels
---
FEATURED THIS MONTH:
Study: Blues Plan's Alternative Quality Contract 'Slows Spending, Improves Care'
Washington Watch: QPP Releases 2017 'Physician Compare' Data, Sees 'Increases in Clinician Participation' for 2018